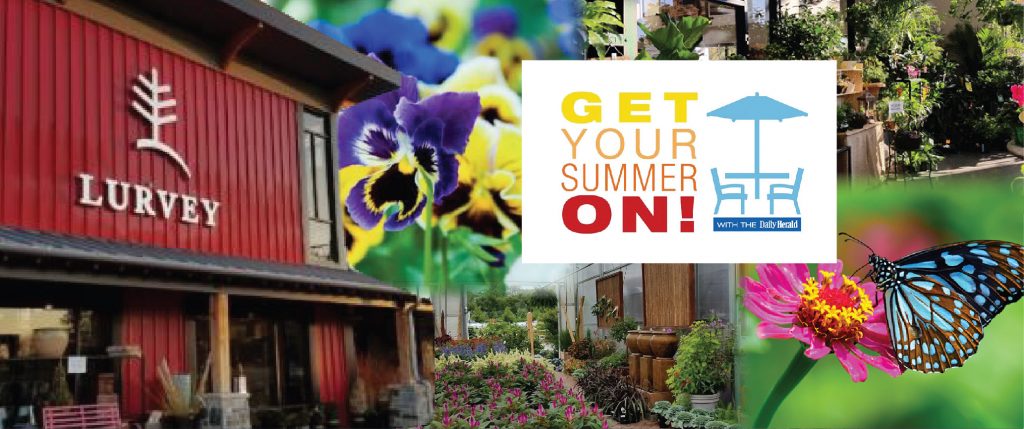 Need to up your gardening game? For the Daily Herald's annual Get Your Summer On campaign, we are kicking it off with some help to get your garden started while you're staying home and thinking about being more self-sufficient.
The Daily Herald is partnering with Lurvey Home & Garden in Des Plaines to host four free gardening webinars. They will be recorded so you can watch them at your leisure, but you do need to sign up in advance.
Pre-register for each class to receive unique discount coupons to help you get started in your garden. Must pre-register before each class deadline listed on the Eventbrite page. (Click the registration button above for details.)
Classes are for experienced and novice gardeners alike.
---
Class Schedule
Taught by our resident Plant Health guru, Paul Hacholski, with years of experience helping gardeners learn new skills and gain confidence in their landscape.  Paul loves to help homeowners understand what's going on with their plants and why so he can assure them that they have the ability to turn things around.  This class will aim to get all our viewers to start out on the right foot so they can enjoy a successful and hopefully less stressful season in their yard and garden.  
---
Elizabeth Gittings, our Herb and Vegetable specialist in Seasonal Color, as well as Leslie Boulay, our Lead Custom Container designer, will be joining up to inspire our class attendees to think outside the box when it comes to plant material in their seasonal container plantings. Herbs and Veggies can be ornamentally beautiful, adding color and texture to your containers in combination with other annual plants. The best part, these beautiful container accents can also be harvested to enjoy their bounty throughout the season.
---
One of our Kids Garden Club captains, Jeannine LaCerba, will share some of the creative ideas that have been a hit at our monthly Kids Club meetings.  Inspiring children to spend more time outside and learn about what's happening in the garden throughout the seasons has always been a big goal for our team.  At the core of the kids club is planting and nurturing an edible garden with the kids every year, caring for it through the summer and enjoying the harvest that gives that ​nourishment back.
---
Spring is in full swing and summer is right around the corner!  Join our team for a tour of the store and greenhouses to see what's new and what to get excited about when it comes to inspiration for your yard this season!
---
All of the webinars are free. Click here to register. Lurvey Home & Garden is located at 2550 E. Dempster St., Des Plaines. Visit them online at www.lurveys.com.