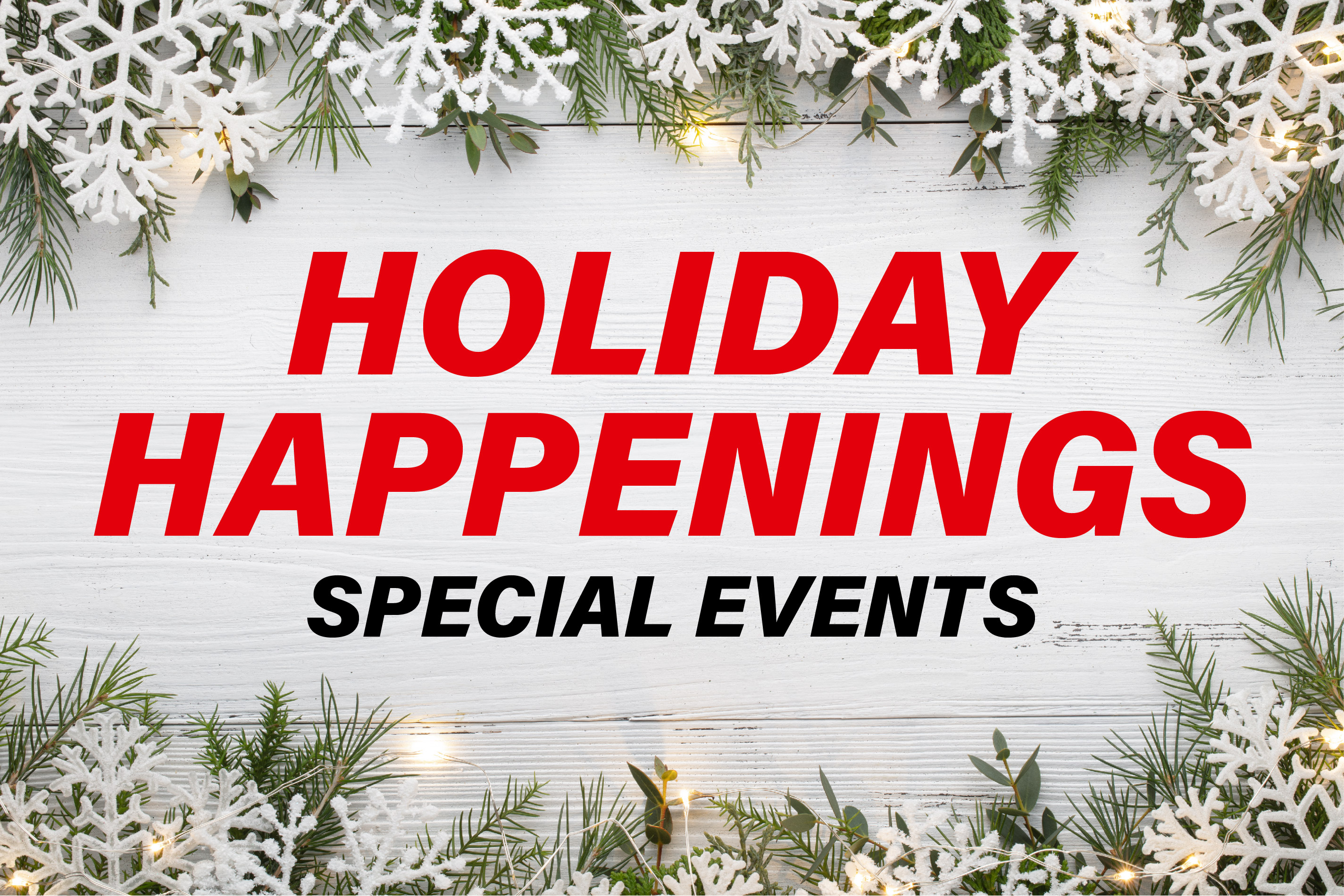 The holidays are here and we are feeling the holiday spirit!
We've teamed up with Lurvey Home & Garden in Des Plaines and TreeTime in Barrington to give you everything needed to surprise family and guests this holiday season with the latest trends and quality decorations.
---
INDOOR & OUTDOOR HOLIDAY DECOR OPEN HOUSE
Tuesday, Nov. 19 at Lurvey Home & Garden Center in Des Plaines
Come to Lurvey's Home and Garden Center and get fun ideas to decorate your home for the holidays!
As the days get shorter and the temperature begins to drop, our Home & Garden Center turns into a holiday wonderland! The perfect way to enhance your space this special time of year is with everything from the freshest selection of outdoor evergreen boughs to our indoor Holiday Home Collection. Look no further than Lurvey for 'All Things Holiday
Seasonal Tablescape
Check out the Seasonal Tablescape demonstration to learn decorative tips to showoff at your next holiday party. Two sessions available: 5:45 p.m. and another at 6:30 p.m.
Wintergreen/Holiday Ideas Tour
Don't miss the designer-led tour through the covered shopping area showcasing various holiday displays and filled with Christmas trees, wreaths, fresh evergreens, decorative branches and accents and more! Tours available at 5:15 p.m. and 6 p.m.
INTERACTIVE WORKSHOP: INDOOR DISH GARDEN—$25 PER PERSON
Lurvey's Home and Garden Center will provide all the supplies needed to create your own custom indoor dish garden!
$25 registration fee includes all materials for a standard 8″ container.
Registration for the workshop includes admission to the open house.
Join us for food presented by Johnny's Kitchen & Tap, drinks, and holiday fun!
Each guest will also be able to take advantage of a 20% OFF discount on all regular priced holiday items.
---
Holiday Decorating at Treetime
Thursday, Nov. 21 at TreeTime in Barrington
Come to Treetime to experience a true winter wonderland!
Treetime has been busy updating their showroom. Lots of great holiday ideas, new displays and holiday decorations to get your ready for the holidays!
Treetime has made decorating your home easy. When you visit the showroom, you'll experience expertly designed spaces, each with a unique theme to suit anyone's taste.
From pets to sports or traditional to winter wonderland,  you'll find the perfect decorations to fit your style.
Holiday Demos Include:
Mantle Magic
Festive Entryways
Tips & Tricks for Trees
Event includes appetizers and holiday punch.
Guests enjoy a 15% OFF discount to shop.